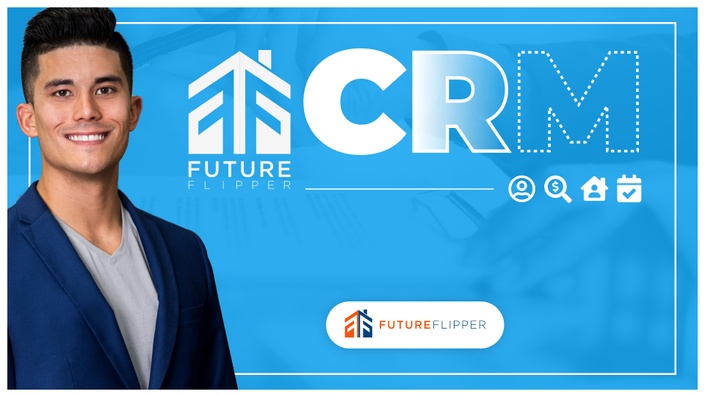 Future Flipper CRM
The Premier CRM for Real Estate Investors
This is the same CRM (Customer Relationship Management) that Ryan uses in his company. It was custom made to his specifications for what his multi million dollar real estate investing business needed. Now you can have the same system for a fraction of the cost!

Why should you use this CRM then?
Unlike most other CRM's, there are no subscription fees with us. You pay the one time fee and you own the product for life. Think of other CRM's like leasing a car. You will pay the $200-$500 monthly subscription forever on top of Podio and Globiflow's subscriptions. With Future Flipper CRM, you pay the one time fee and you own it free and clear. By owning it completely, you can also make additional changes to the CRM and customize it further to your business needs if you choose.
Some included features:

Inbound and Outbound Lead Management
Customizable Lead Follow Up Automation
Task and Appointment Scheduling
Team Roster and Business Relationship Rosters
Marketing Channel Campaign Trackers
Deal Management and Metrics
Complete

CRM

Ownership
BONUS BUNDLE DETAILS:
If you want to take your business to the next level we are offering a deal if you buy both our course and CRM. Normally this would be a $3,000 value but if you buy both you will get $500 off! If interested email [email protected] for details
So for only $2500 this bundle Includes:
- 80+ Videos of in-depth training, teaching you all of the techniques that Ryan uses to run my multi-million dollar house flipping business.
- The Real Estate Investor's Toolkit. This toolkit contains all the spreadsheets and contracts that Ryan uses to manage my business effectively. These tools have allowed me to manage hundreds of flips
- Wholesaling Course. Learn how to make money flipping real estate contracts, without ever purchasing a home.
- The Flip Your Future Book. A digital copy of my best selling book, Flip Your Future, which you can download on futureflipper.com any time.
- Ryan's Custom CRM. Reference details mentioned above
Frequently Asked Questions
What does the CRM run on?
Podio Premium which includes Globiflow. You will have to pay for Podio Premium $24Mo
What phone tracking system does the CRM connect with?
The CRM is designed to integrate with Callrail. You will have to pay Callrail's fees.
What are the start up costs?
There is a one time fee to Future Flipper for the CRM. Then, we will put you in contact with our developer for integration. You will be responsible for any integration costs and changes you want made to fit your business needs. The typical integration cost is $250 which includes basic Callrail integration.
Is there any maintenance or support?
No. If you have any issues or would like ongoing maintenance, that will be between you and the developer.
How do I learn how to use the CRM?
The developer completing your set up and integration will have a one on one zoom meeting with you to show you how to use the CRM. There will also be basic training videos located in the CRM for you to review if you have any questions. Any additional training will be between you and the developer.
Your Instructor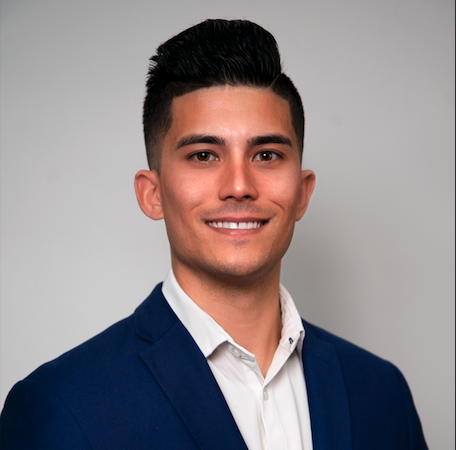 Ryan Pineda is a real estate investor, entrepreneur, and former pro baseball player from Las Vegas, NV. He has bought and sold hundreds of homes. His book "Flip Your Future" has been a best seller on Amazon. He owns multiple companies servicing the real estate industry.
His real estate investment company Homerun Offer is actively flipping, wholesaling, and buying rentals across the country. Forever Home Realty is a real estate brokerage focused on investments. Future Flipper teaches others to invest in all aspects of real estate. Lastly, TrueBooks CPA specializes in tax and accounting services for real estate investors.